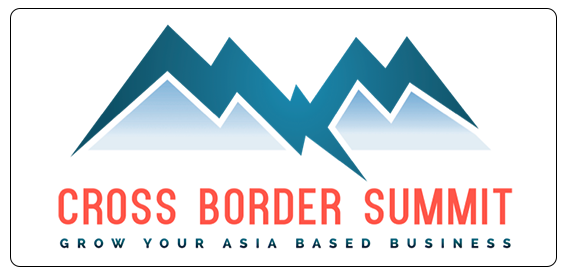 150 Seats
Hurry up, register!
WHAT'S THE CROSS BORDER SUMMIT EVENT?
The Cross Border Summit is an annual conference bringing together top e-commerce cross border business leaders from around the world to share expertise about business strategy, marketing, team building, and other strategies to stay ahead in today's global world. While internet and technology has done amazing things to improve society and business, it has sprouted competitors from around the globe. Keep on top of these trends by attending the Cross Border Summit!
What To Expect In Next The Cross Border Summit?
Check out this teaser to get you excited for the next Cross Border Summit:
Pre-Event:
14:00 - 18:00

Round table with VIP Member

Top speakers at the event will host an intimate mastermind round table with VIP ticket holder guests.

19:00 - 21:00

VIP Dinner The Night Before

Top speakers and esteemed guests will join the night before the event officially starts to prepare and do some high quality networking.

Read more about the mastermind session and VIP dinner here.

Click into "DAY 01" Above to see day 1 Agenda