WHAT YOUR FELLOW ATTENDEES ARE SAYING
Don't just take our word for it - see what past attendees have to say about their experience at our events. From the quality of speakers to the networking opportunities, our attendees have been raving about their time at our conferences. Read on to see how the Cross Border Summit has helped them grow their businesses, expand their horizons, and make lasting connections.
---
"I'm Vicky and I'm from YKS Group.
My company is a cross border ecommerce business in China. It is my first time in Cross border Summit. First of all it is a great chance to know the different people from different countries. A good chance to know what foreign people think of China."

"I'm Rolands from Taiwan doing different b2b ecommerce trade. Here I'm get a lot of actionable information. The information is really that good that I missed the after party yesterday. I went to the hotel and implemented the ideas. Like Brian Tracy said is that you take action.
The Cross Border Summit has actionable ideas – that is the biggest takeaway."

"We had a great time with everyone this week! Thank you to the whole GFA team for putting together a fantastic event overflowing great content, awesome humans, and tons of fun!"

"The Cross Border Summit is an excellent event because it's really really packed with a lot of information, a lot of Amazon sellers, e-commerce guys, banking and logistics people are there. Anything to get your business going or if your running your business for a few years now, you can learn new stuff because these people always have a tip or two to give you.
It's a really good experience. I've been to a couple of Cross Border Summits and I'm looking forward to the next one."

"I'm a start-up right now and I want to start my own online business and going to that summit, it really helped me to understand what steps do I need to take and I found really nice context of every person who can lead me during these steps. It was really valuable information for me. I will come this year and I really look forward to talking to some people and listen to some speech. This is also nice event where you can learn some new tricks and be updated about online techniques and online industry in general."

"Okay, so we've had a brilliant day here at CBM, and thanks to all the speakers, it's been fantastic. There's been a massive amount of learning and a generous sharing of knowledge. I have learned so much, and I'm looking forward to putting it into practice."

"What you get from the event is a diverse range of different speakers from around the world, as well as attendees. What I got most out of it was the networking during the event. I managed to create a lot of business opportunities as well as friends, which can be very important when you're doing business in China. So I find it hugely invaluable. Apart from that, I would recommend you attend next year's event."

"Thank you so much Michael for the invitation! I met some very cool people and it was great pleasure being here."
"Hi I'm Daniel, Singapore Amazon Ecommerce Seller. First time at CBS 2018. Excited to be here – Mike with me – asked me to say some words. 
The event is great. Amount of content for the any ecommerce seller should come here, experience the content, the food, teh event. I have nothing but great words for Mike and his team and the amount of hard work they put into this event, see you at next year's CBS 2019."

"I'm Nick, an Amazon Seller and attendee on Cross Border Summit 2018.
If you are interested specifically business in China, this is the right place for you. It's actually worth your money."

"Best conference ever"

Marc Roca, President of Alpha Rock Capital
Excellent event, huge success! Thank you Mike, Mark, April, Wendy and everyone else for your hard work.

Mikkel Thorup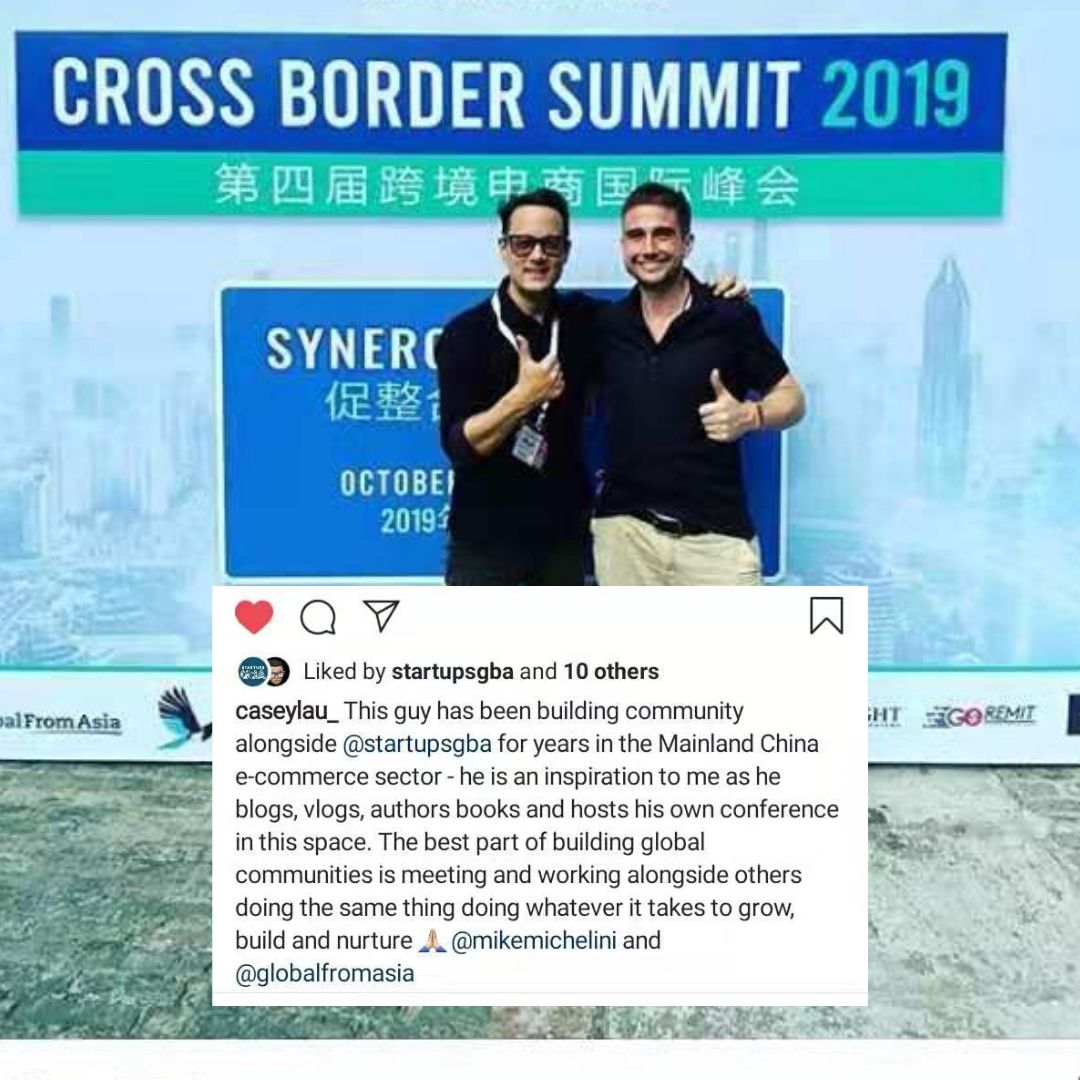 "This guy has been building community alongside @startupsgba for years in the Mainland China e-commerce sector - he is an inspiration to me as he blogs, vlogs, authors books and hosts his own conference in this space. The best part of building global communities is meeting and working alongside others doing the same thing doing whatever it takes to grow, build and nurture."
"My mind is literally spinning after two days at the Crossborder Summit in Guangzhou for Amazon sellers. So much insights, hacks and entrepreneurs that went through hardship sharing their learnings. After 8 years of cross-border trade and logistics still plenty to learn. Big thanks to Michael Michelini and the Global From Asia team for the invite and opportunity to learn from the best! You gave me proximity to a new audience. Some short interviews with several speakers will be uploaded on China Business Cast soon by yours truly."
Simon de Raadt (西蒙) China Expert | Cross-Border E-Commerce | Speaker | Sourcing | Logistics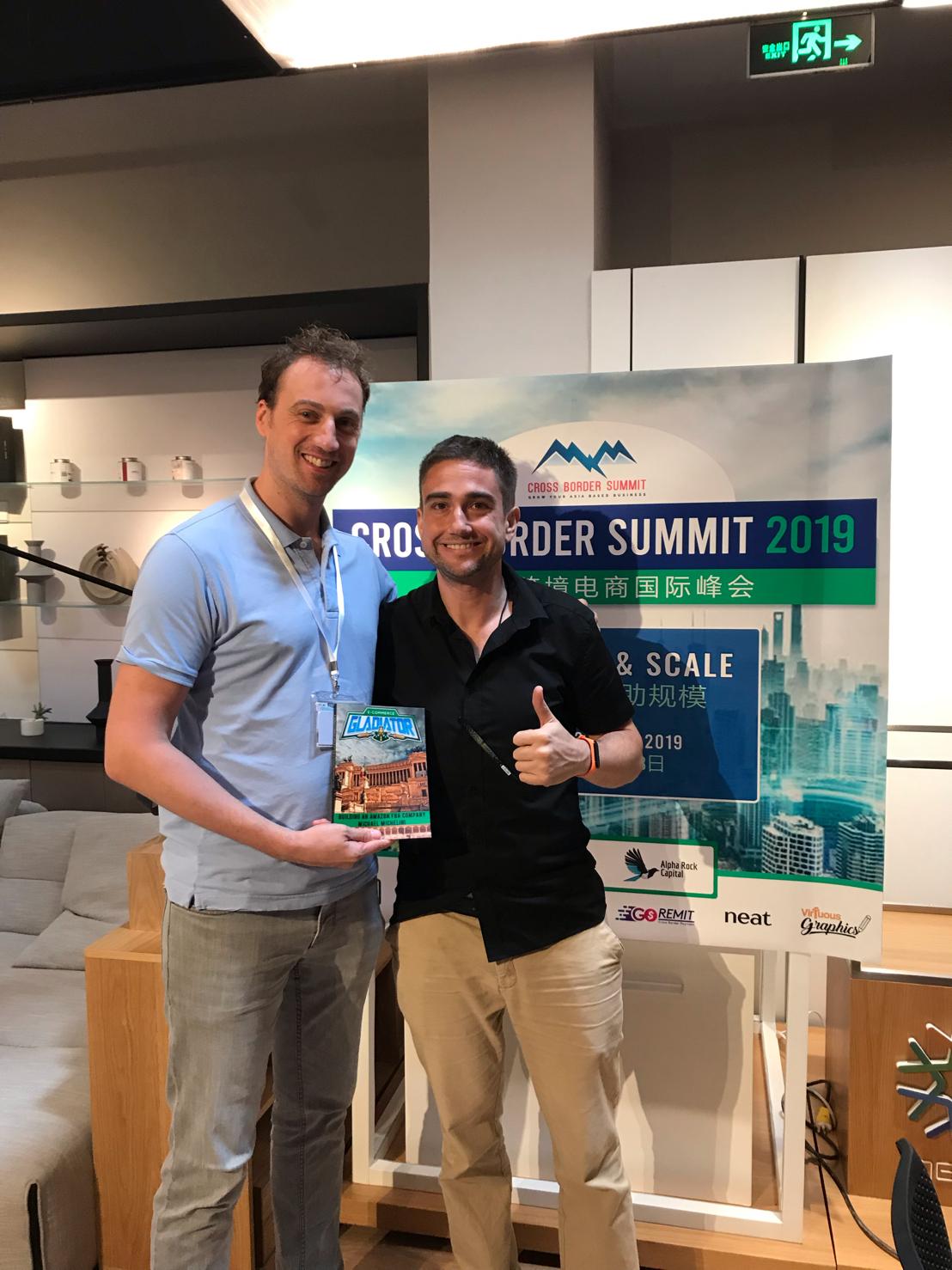 "I'm really glad that I attended the Cross Border Summit 2019 in Guangzhou! I just don't know Micheal Michelini was able to bring so many experts from all over the world and of different sectors of the "FBA industry". I learned a lot! Met inspiring and highly knowledgeable people! And got a ton of value out of it! Thank you so much Mike and his team! I'll be there next year!"
Florian
European Amazon Seller
"I attended Cross Border Summit in 2019. They have wonderful speakers and I learnt a great deal of knowledge on e-commerce and FBA. Mike did a great job inviting high quality experts to the summit. I made alot of new friends and potential business partners through the session. This is of great value and I strongly recommend anyone who is into e-commerce, regardless whether you are from Asia or the west, to come to the summit".
Jeffrey
Brand owner in Singapore
I'd like to thank Michael Michelini for the opportunity too speak about Amazon Europe at his Cross Border Summit in Guangzhou, China this week. It was great to see old friends, make many new ones & learn strategies from some of the smartest Amazon and cross border eCommerce experts in the world. I look forward to connecting with many of you again in a month at Sellers World Bangkok!

"You did a great job Michael, bringing over a lot of top speakers from around the globe. Each were very knowledgeable about E-commerce and gave a lot of detailed information. Congratulations on your successful event in Guangzhou. Thanks for inviting me, and I hope to cover some of your future events."

[呲牙][强] James Chane
Chinese Video Blogger Influencer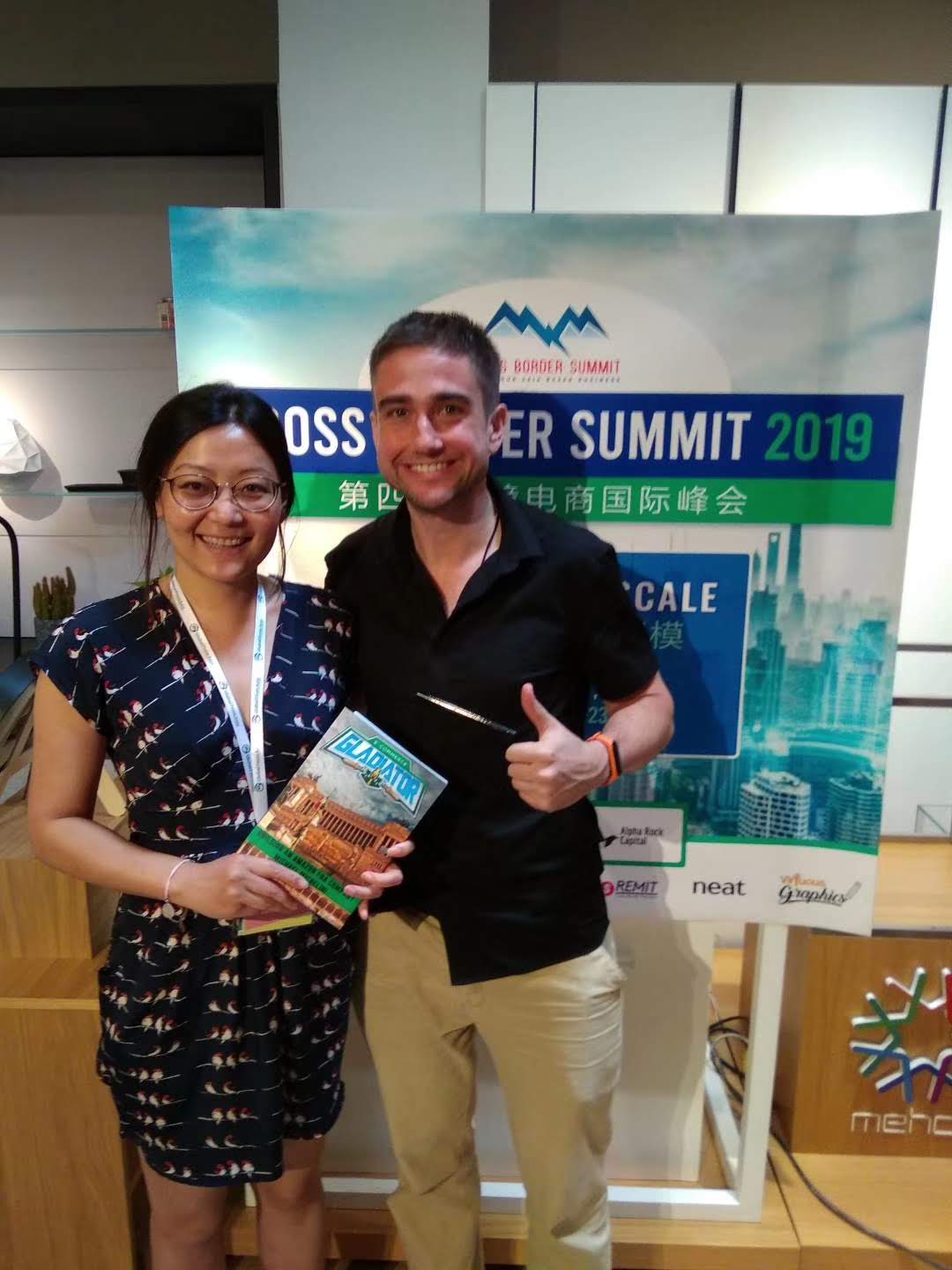 "It has been a fruitful trip to Guangzhou, visited T.I.T innovation centre, met many aspiring entrepreneurs,serial entrepreneurs, marketing experts around the world. Learning about Amazon trade secrets. 国内各大商家企业,若想让你的品牌,产品走向全世界,敬请关注2020年的世界跨境电商峰会。Special thanks to @Michael,@Wendy for organising the event."