Post-Event Workshop
Upgrading and Innovation of Business models in the Dynamic eCom World
Speaker: Can Chan
November 18, 2023 Saturday
2:00 - 5:00 PM
Register For This Workshop
---
Note: NDA required
Explore the e-commerce landscape of 2023, understanding challenges like slow consumer demand growth, intense competition, upgraded rivals, and the risk of decoupling.
Delve into innovative product development and execution strategies, emphasizing cross-platform inspiration, creative ideas, and the latest product development processes.
Enhance operational efficiency with AI tools such as ChatGPT, along with other useful AI applications and prompts.
Strategize expansion by tapping into new markets and platforms to diversify sales channels.
Learn effective methods to build and maintain customer pools for long-term marketing success, including review collection and encouraging repeat purchases.
Explore creative business models that go beyond traditional product sales.
Focus on organizational upgrading to stay competitive in the evolving e-commerce landscape.
Implement defensive operations to safeguard against malicious competition and ensure business sustainability.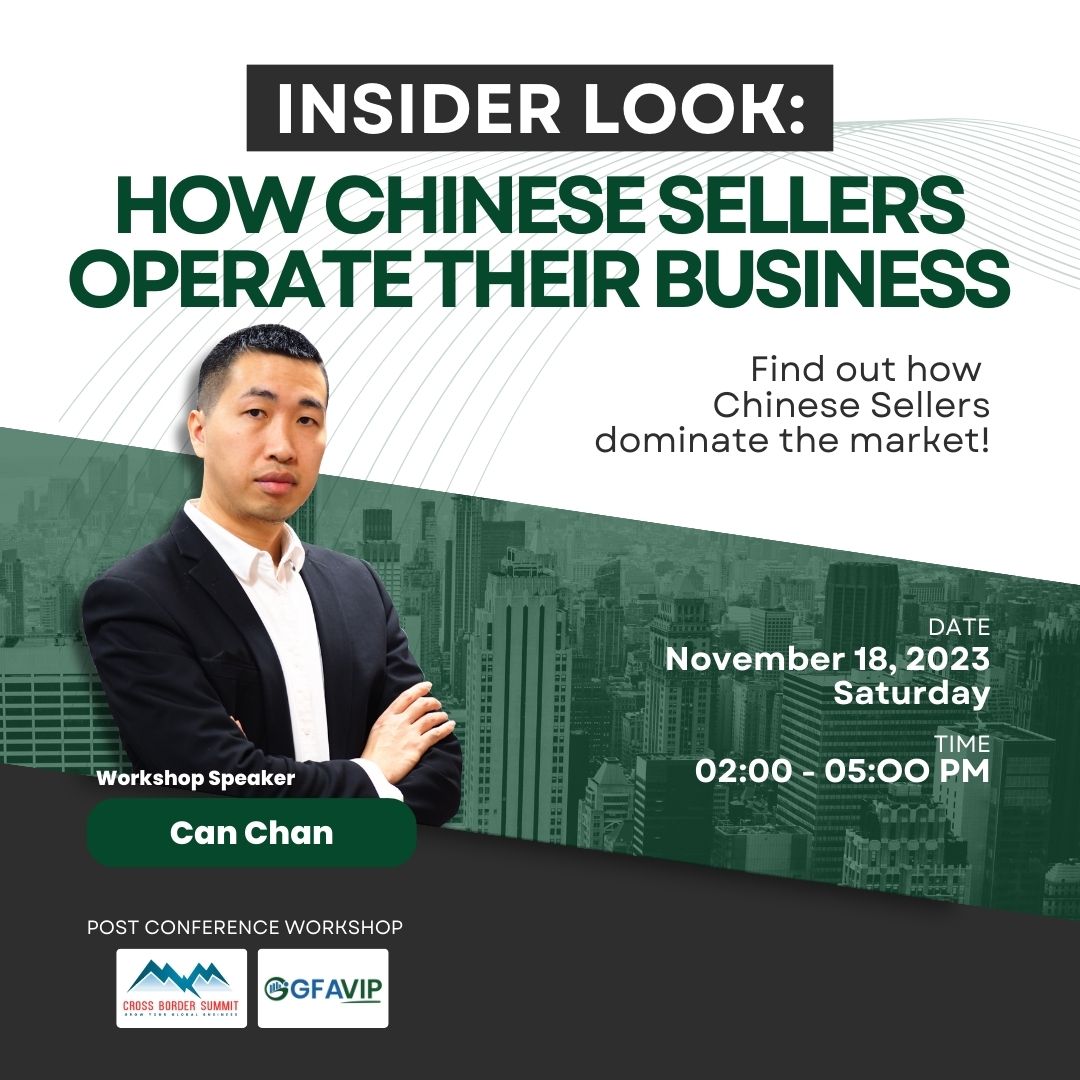 Unlock your e-commerce potential! Register now for our exclusive workshop with Can Chan and gain invaluable insights into navigating the evolving e-commerce landscape. Learn innovative strategies, AI tools, and effective methods for just $200. Seize this opportunity to revolutionize your business!