SIM Card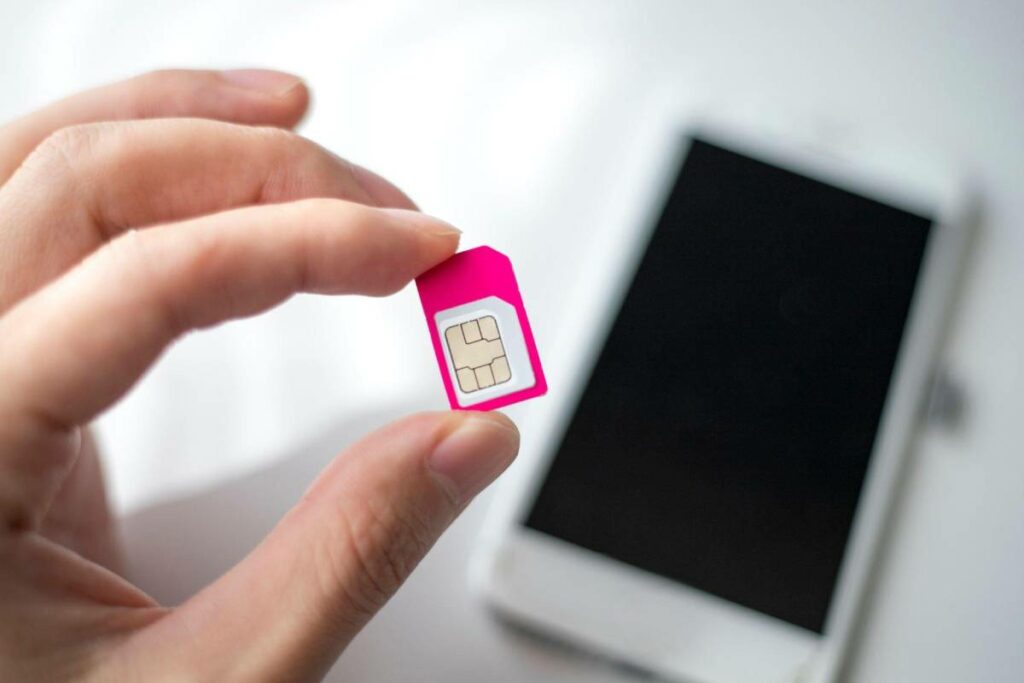 When visiting Thailand, you can easily purchase a SIM card upon your arrival at the airport or in various convenience stores and mobile phone shops throughout the country. Here are some common places where you can buy a SIM card in Thailand:
Suvarnabhumi Airport (Bangkok Airport)
You can find several mobile service provider counters at the arrival area of the airport. They offer SIM cards with various data and calling packages. AIS, TrueMove H, and dtac are some of the major mobile service providers in Thailand.
Don Mueang Airport (Bangkok)
Similar to Suvarnabhumi Airport, Don Mueang Airport also has counters of various mobile service providers where you can purchase a SIM card.
Convenience Stores
7-Eleven, FamilyMart, and other convenience stores throughout Thailand often sell SIM cards from different mobile service providers. This is a convenient option if you're not arriving at an airport.
Mobile Phone Shops
You'll find mobile phone shops in shopping malls and major commercial areas. These shops usually offer a variety of SIM card options along with smartphones and accessories.
Money Exchange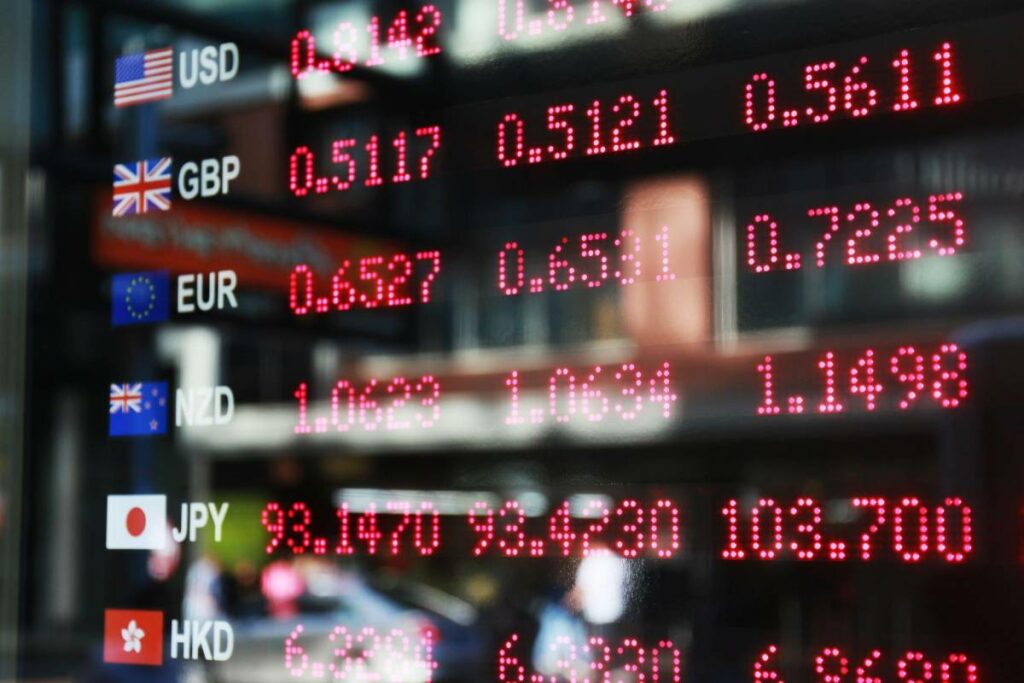 You'll likely need to exchange your currency for Thai Baht (THB), as it's the local currency. Here are some common places where you can exchange money in Thailand:
Airports
Both Suvarnabhumi Airport in Bangkok and Don Mueang Airport have currency exchange counters where you can exchange your money for Thai Baht. However, keep in mind that the exchange rates at airports are often not as favorable as those you might find in the city.
Banks
Banks in Thailand offer currency exchange services. You can find them in most commercial areas, and they generally offer competitive exchange rates. Some larger banks might require you to show your passport when exchanging money.
Currency Exchange Booths
These booths are often found in tourist areas, shopping malls, and major commercial districts. Be cautious when using these booths, as exchange rates can vary widely. It's a good idea to compare rates from multiple booths before making a decision.
ATMs
While not an exchange in the traditional sense, you can use ATMs to withdraw Thai Baht directly from your bank account or credit card. This is usually a convenient option, but keep in mind that your bank might charge fees for international withdrawals. Additionally, make sure to inform your bank about your travel plans to avoid any issues with your card being blocked for security reasons.
How to go to the hotel from Airport
I recommend that taking Grab or Airport Taxi is faster and not more complicated than going to BTS or MRT.
Things to do in Thailand
Destinations
Discover the enchanting allure of Thailand's diverse destinations. From bustling cityscapes to serene islands, each locale offers a unique blend of culture, nature, and adventure. Immerse yourself in rich history, savor tantalizing cuisine, and unwind in idyllic landscapes. Whether it's the bustling markets of Bangkok, the tranquil beaches of Phuket, or the ancient ruins of Ayutthaya, Thailand's destinations promise unforgettable experiences for every traveler.
Bangkok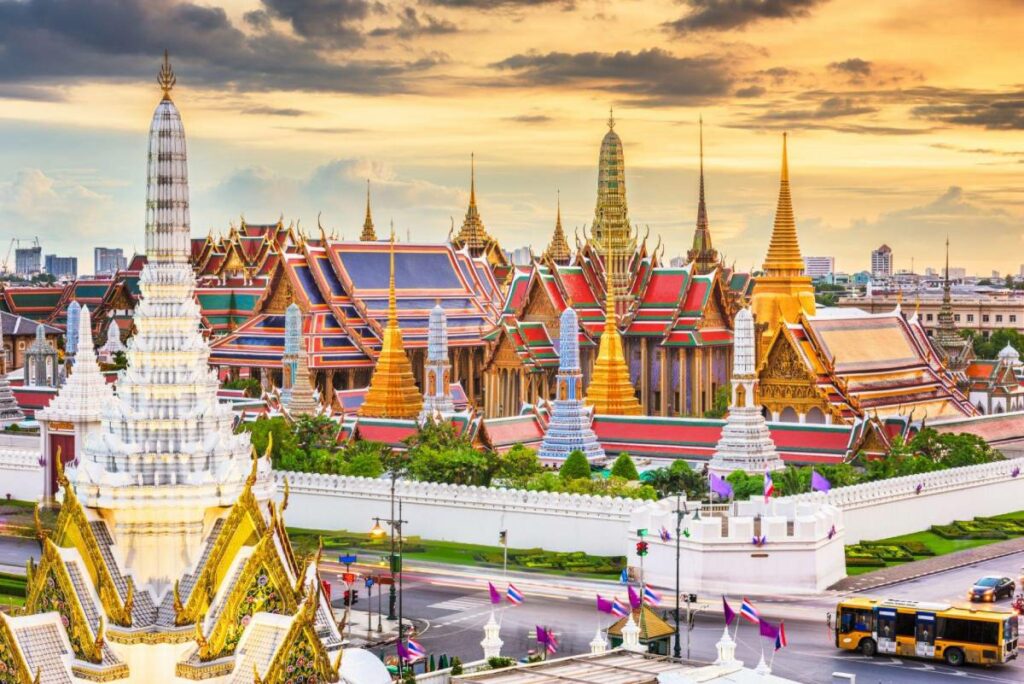 Grand Palace and Wat Phra Kaew: The Grand Palace is a stunning complex of buildings, and within it, you'll find the Temple of the Emerald Buddha (Wat Phra Kaew), which houses a revered Buddha image.
Wat Arun: Also known as the Temple of Dawn, this riverside temple is famous for its beautiful porcelain-covered spires.
Chatuchak Weekend Market: One of the largest markets in the world, offering everything from clothing and accessories to arts and crafts.
Damnoen Saduak Floating Market: A unique market where vendors sell their goods from boats on a canal.
Street Food: Bangkok is renowned for its delicious street food. Try dishes like Pad Thai, Tom Yum Goong (spicy shrimp soup), and Mango Sticky Rice.
Chiang Mai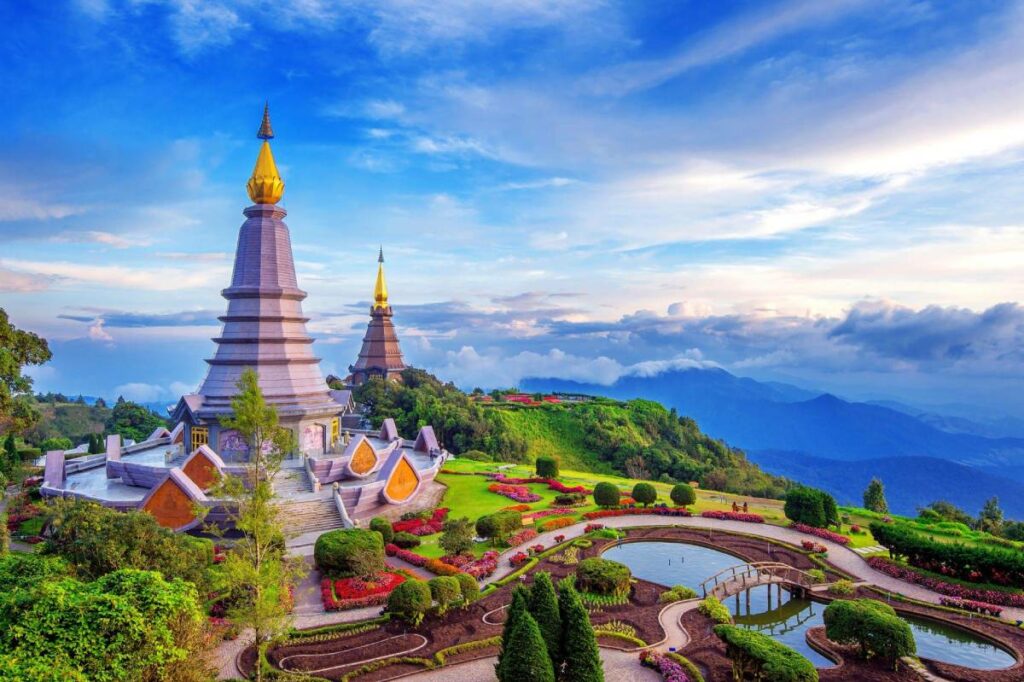 Doi Suthep Temple: Perched on a hill, this temple offers panoramic views of the city and features intricate architecture.
Old City: Explore the historic heart of Chiang Mai with its ancient temples, walls, and moats.
Wat Chedi Luang and Wat Phra Singh: These temples are important cultural and religious sites, showcasing beautiful Lanna architecture.
Thai Cooking Class: Learn to cook traditional Thai dishes using fresh ingredients in a hands-on cooking class.
Phuket or Krabi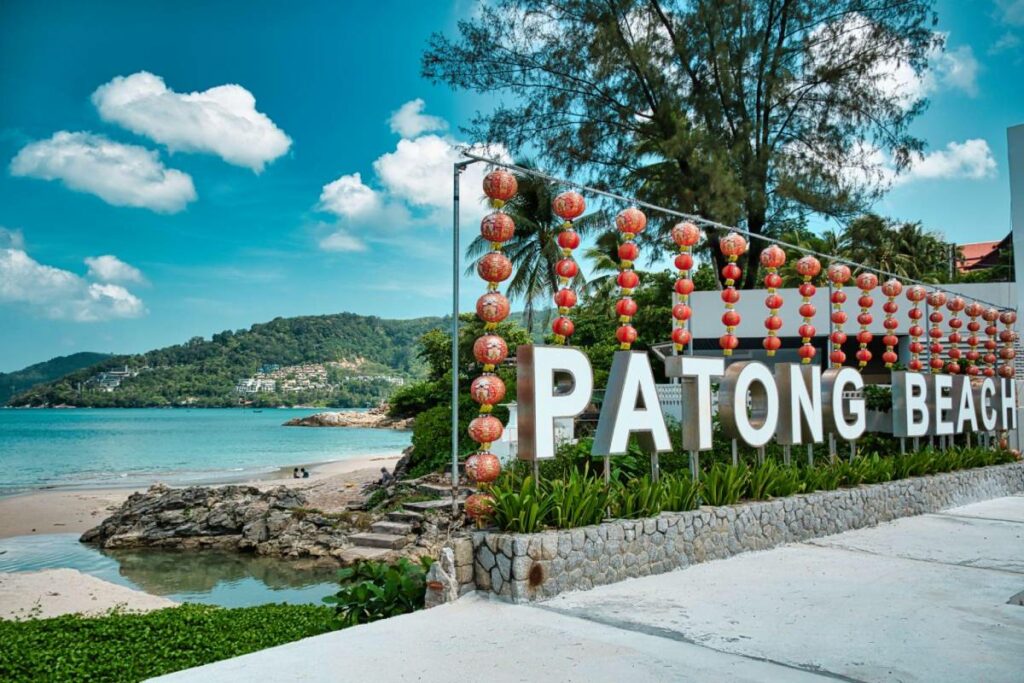 Beaches: Relax on beautiful beaches, swim in clear waters, and enjoy water sports like snorkeling, diving, and kayaking.
Patong Beach (Phuket): Known for its vibrant nightlife and entertainment options.
Railay Beach (Krabi): Accessible only by boat, this beach is surrounded by stunning limestone cliffs.
Island Hopping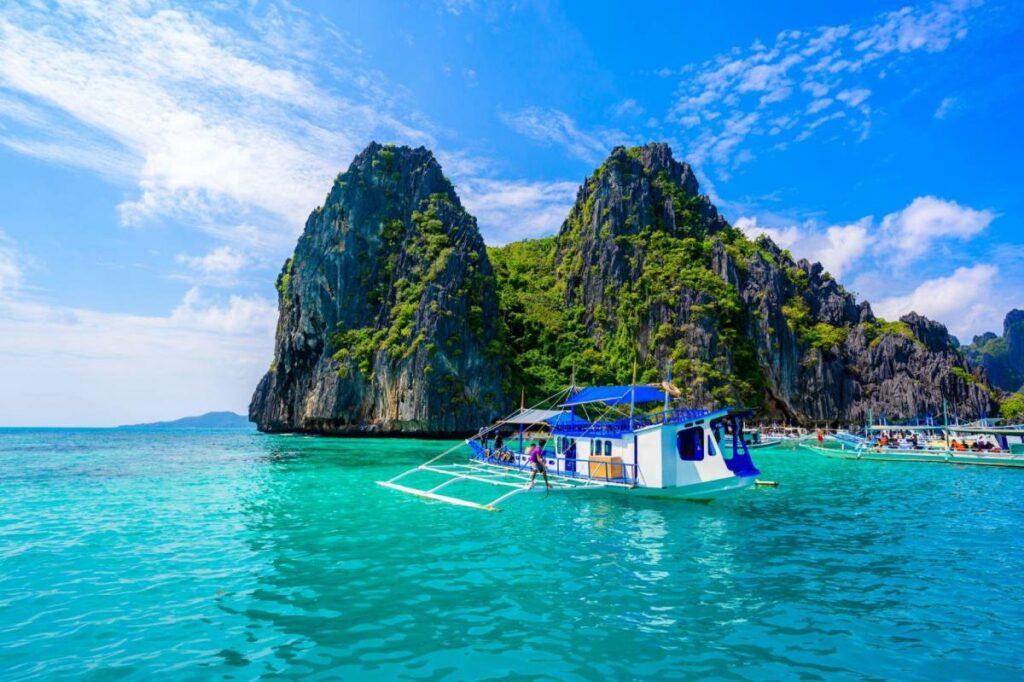 Embark on an island-hopping journey that unveils Thailand's pristine beauty. Explore crystal-clear waters, white-sand beaches, and vibrant marine life as you hop from one captivating island to another. Whether you're seeking relaxation or adventure, Thailand's islands offer a perfect blend of tranquility and excitement. Dive into azure waters, bask in the sun, and create memories that will last a lifetime.
Koh Phi Phi: Known for its stunning landscapes, snorkeling spots, and vibrant nightlife.
Koh Lanta: A quieter island with a relaxed atmosphere and beautiful beaches.
Koh Samui: Offers a mix of beaches, waterfalls, and lively nightlife.
Ayutthaya or Sukhothai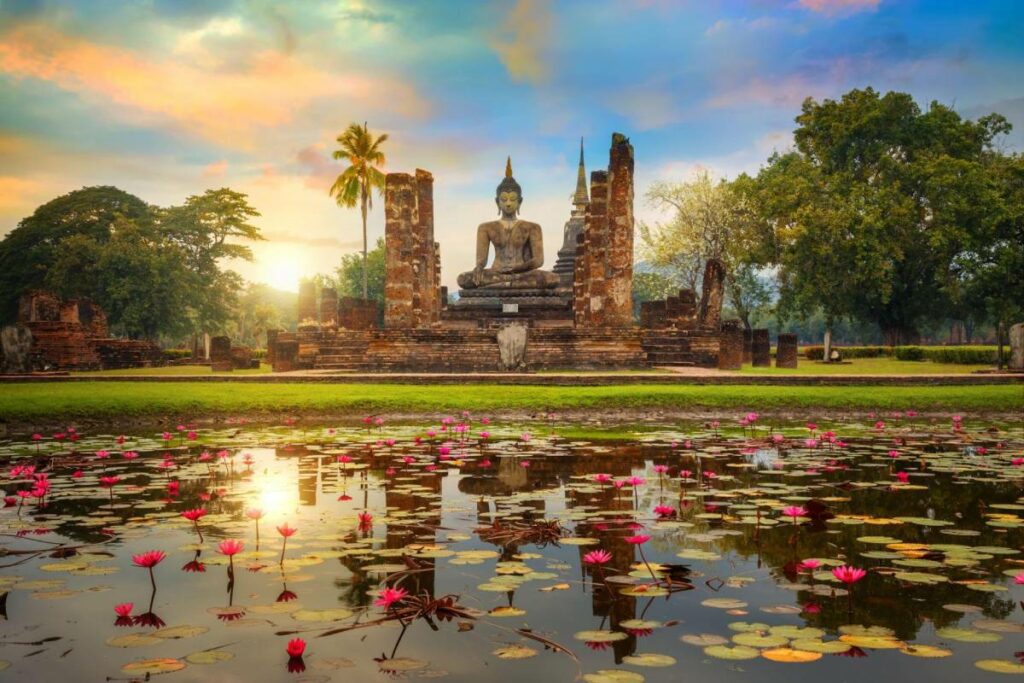 Ayutthaya: A UNESCO World Heritage Site with impressive ruins of temples and palaces that date back to ancient times.
Sukhothai: Another historical city with well-preserved ruins and a peaceful atmosphere.
Pai (Optional)
If you have more time, visit the laid-back town of Pai in the mountains of northern Thailand. It's known for its natural beauty and relaxed atmosphere.
Pai Canyon: A unique geological formation with narrow pathways and stunning views.
Hot Springs: Relax in natural hot springs surrounded by lush scenery.
Walking Street: Experience the local market scene with handicrafts, clothing, and food stalls.
Activities
Try traditional Thai massage and spa treatments.
Join a local cultural show or a Muay Thai boxing match.
Experience the vibrant nightlife in Bangkok or the beach parties in Phuket.
Explore local markets for unique souvenirs and handicrafts.
Tips
Respect local customs and traditions, especially when visiting temples.
Dress modestly when entering temples – knees and shoulders should be covered.
Be cautious with street food and drink bottled water to avoid foodborne illnesses.
Bargain politely when shopping at markets.
Learn a few basic Thai phrases to enhance your interactions with locals.
Remember that this is just a general guideline, and you can tailor your trip according to your interests and preferences. Thailand has much more to offer than what's mentioned here, so be open to exploring and discovering new experiences along the way. Have a fantastic trip!
Things to do in Chiang Mai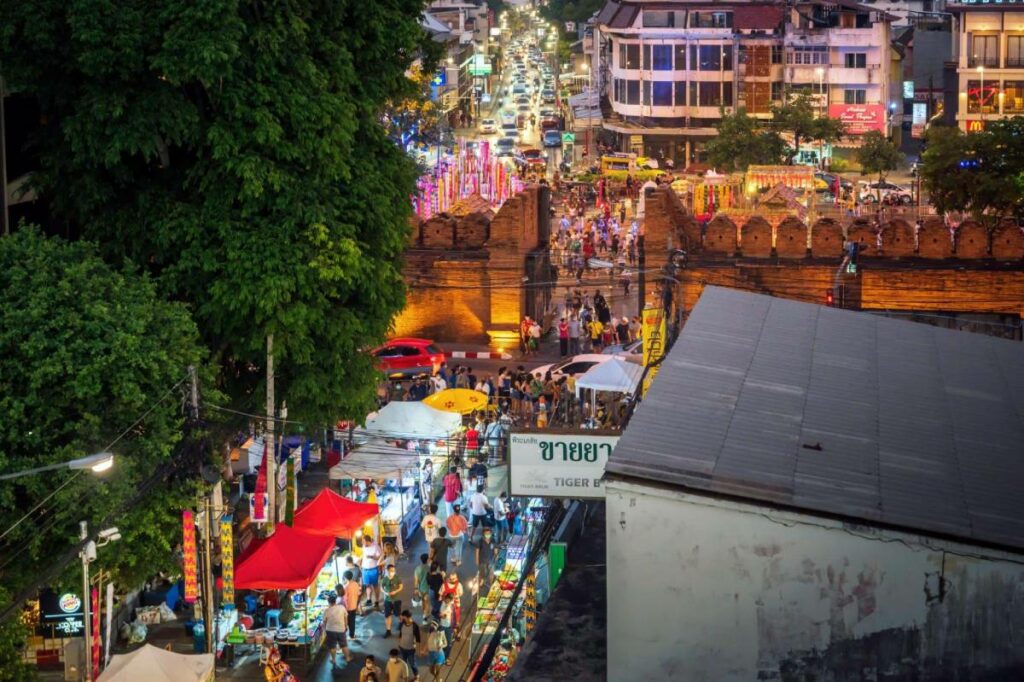 Chiang Mai, a city in Northern Thailand, is known for its rich history, cultural heritage, and natural beauty. There are plenty of things to do in and around Chiang Mai. Here are some popular activities and attractions:
Visit Doi Suthep Temple
This stunning Buddhist temple is situated on a mountain overlooking the city. You can climb the 309 steps to reach the temple or take a cable car. The views from the top are breathtaking, especially during sunrise or sunset.
Explore the Old City
Chiang Mai's Old City is surrounded by moats and remnants of ancient walls. You'll find temples, markets, cafes, and shops to explore as you walk through its narrow streets.
Night Bazaar
The Chiang Mai Night Bazaar is a bustling market where you can shop for handicrafts, clothing, souvenirs, and enjoy street food. It's a great place to experience the local atmosphere.
Elephant Sanctuaries
While you should avoid places that offer elephant rides, there are ethical elephant sanctuaries in the area where you can interact with these gentle creatures in a responsible and humane manner.
Cooking Classes
Chiang Mai is famous for its cuisine. Consider taking a cooking class to learn how to prepare traditional Thai dishes using fresh ingredients from the local markets.
Doi Inthanon National Park
This national park is home to the highest peak in Thailand. You can explore waterfalls, hiking trails, and visit the Royal Pagodas. The park's natural beauty is a great escape from the city.
Art and Culture
Chiang Mai has a vibrant arts and crafts scene. You can visit art galleries, craft villages, and workshops to learn about traditional Thai crafts like silk weaving, pottery, and wood carving.
Wat Umong
Known as the "Tunnel Temple," Wat Umong is unique with its underground tunnels and serene forest surroundings. It offers a different experience from the more popular temples in the city.
Zip-lining and Adventure Parks
If you're into adventure, there are several zip-lining and adventure parks around Chiang Mai that offer activities like zip-lining, rope courses, and ATV rides.
Muay Thai Boxing
Chiang Mai has Muay Thai training camps where you can learn or watch this traditional Thai martial art.
Visit Hill Tribes
There are several indigenous hill tribes in the surrounding mountains. Some tours allow you to visit these tribes, learn about their way of life, and purchase their crafts.
Sunday Walking Street
This vibrant market takes place every Sunday evening, featuring a wide array of handmade crafts, clothing, art, and delicious street food.
Remember that Chiang Mai has a distinct cultural and spiritual atmosphere, so be respectful of local customs and traditions during your visit. Also, due to the evolving nature of tourism and travel, it's a good idea to check for any updates or changes to attractions and activities before you go.
---